DUBAI: HOTELS, RESTAURANTS, SHOPPING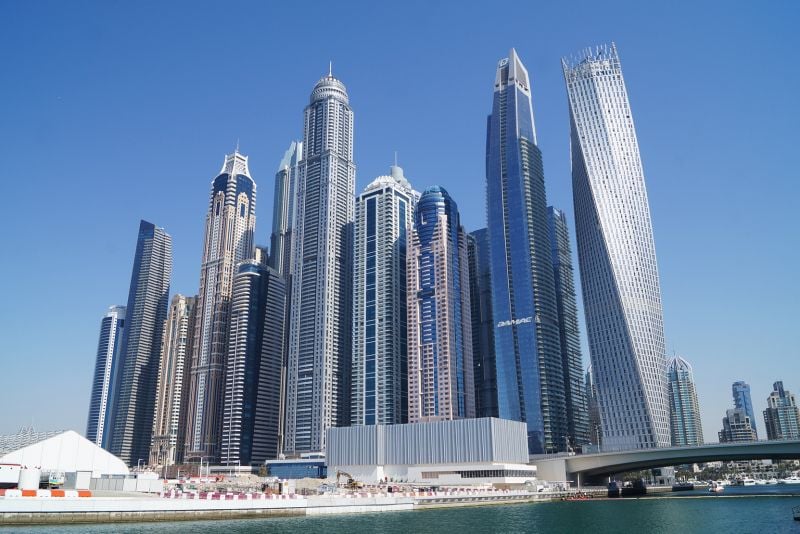 DUBAI: HOTELS, RESTAURANTS, SHOPPING
LET OUR CONCIERGE PLAN YOUR PERFECT TRIP TO DUBAI
We have significant experience setting up travel itineraries in Dubai & UAE - Let us know your needs and we'll plan your first class excursion, bespoke to your requirements.
LOCAL AREA INFORMATION - HOW TO BEST ENJOY DUBAI
Dubai, the glittery crown of the Middle east offers many hotel options for its amazed visitors. One's choice is mostly restricted by the geographical area of preference. If you are in town for just a few days and/or visiting for business your proximity to Downtown is crucial to attend lunches, dinners, and have access to the cities business district. Downtown is home to Dubai's most exquisite restaurants & hotspots. Situated close to the DIFC (Dubai International Financial District), making Downtown perfectly situated for business trips.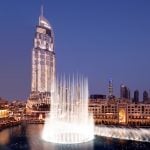 THE BEST HOTELS IN DUBAI
Dubai Downtown's best hotels include:
ADDRESS Downtown Dubai - A hotel with its modern aesthetics, proximity to Dubai mall and great fountain views,
THE PALACE hotel - Suitable for timeless ambience featuring the finest Arabic atmosphere in the heard of Downtown,
ARMANI Hotel Dubai - VIP accommodation to stay in sleek and stylish luxury.
If you are in a longer stay mindset or perhaps want to whisk one of our Dubai elite escort companions for a luxury getaway, perhaps you might consider one of Dubai's scrumptious resorts. Located along the shore line or on Dubai Palm, resorts feature exotic gardens, private villas and swimming pools, yacht clubs and much more.
Try BULGARI hotel Dubai that offers both suits and private villas, an array of gourmet restaurants, a yacht club and a beach club. Or perhaps throw yourself in the center of party action at FIVE Palm Jumeirah hotel with one of our party escorts. Marketed as 'the hottest' hotel in Dubai, it is indeed a place where entertainment never stops. For guests that are seeking mature sophistication we certainly recommend FOUR SEASONS Jumeirah beach hotel. Living to reputation of Four seasons brand, expect elegant and consistent service across multiple restaurants,cafe and bars. Additionally, Four seasons is located just next to trendy restaurant and beach club Nammos that is equally perfect for a romantic dinner or a Mediterranean party.
DUBAI'S TOP RESTAURANTS
Dubai hosts most of world's renown restaurants chains that don't need further introduction: Zuma, Le Petite Maison, Coya, STK, Nobu, Cut, Hakkasan. But it also offers few brands on its own.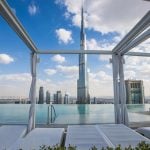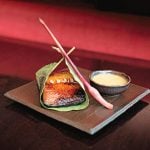 THE VIEW: Ce La Vie offers unparalleled bird eye view and a view at Burj Khalifa. ROMANTIC AND ELEGANT: Sea Fou, a sea shore sea food restaurant located in Four Seasons hotel is your perfect candle lit dinner venue. A UNIQUE EXPERIENCE: at Ossiano fine dining is an immersive experience. expect 7 courses dinner in an underwater restaurant indulging in creations of Gregoire Berger, one of the worlds top chefs. YOUR PERFECT ITALIAN: Roberto's marries its signature service with DIFC famous gastronomic scene. Roman, Venetian and Milanese dishes, enchanted terrace with iconic Dubai skyline. DINNER TO PARTY SPIRIT can be found both in Nammos and Play. Nammos, a Greek chic indoor-outdoor tavern and a beach club, originated in Mykonos and brought to party-loving Dubai, turns into a party-at-table venue by weekends after 4pm. Play is an impressively decorated indoor restaurant with an elaborate show and ' dress to impress / be seen' vibe. TRY LOCAL CUISINE at Karak house, an Emirati restaurant where tradition meets modern,it is a great place for local cuisine discovery over lunch. Dont miss Karak Chai (tea) INDIAN: Masti that translates as 'fun and mischief' lives to its promise in decoration and offers 'new India' dishes. For more high end and classy Indian dining experience head to Amal, that is located in Armani hotel with a view to Dubai fountain light show.
BARS, LOUNGES & WINE
Please consider that UAE is a Muslim country and thus has its restrictions on alcohol sales and consumption. Not only it is forbidden to consume alcohol on the street, but also bare in mind that neither of the businesses located in a mall has alcohol license. To enjoy a cocktail, a glass of wine or a pint head to the following venues:
BEST COCKTAILS: Most of the best cocktail bars are located in Dubai's top restaurants. ZUMA restaurant is famous for its in-house crafted cocktails. In-house barmen are take special pride in Old-fashion and Passion fruit Martini. COYA offers taste of Peruvian culture with its Pisco bar and a list of cocktails that you will not find elsewhere in Dubai. BUDDHA BAR brand still goes strong at the night entertainment scene with Siddharta lounge as its outdoor extension. SPORT BARS: Stables/Rodeo Drive (two most popular sports bars one next to the other), The Trophy Room (largest screens), Longs Bar (popular among Brits) and Headlines (budget friendly). KARAOKE: Mostly dominated by Russians, best karaoke in town are Mirage and Chalet Beryozka, both in Palm Jumeirah.
DUBAI'S SHOPPING DESTINATIONS
Dubai shopping is mostly divided into utility, brands and locally manufactured good/souvenirs. Dubai malls carry the most essential goods one might need from a fresh pair of socks to grocery shopping. DUBAI MALL is the newest and the largest, located in downtown. It hosts most designer brands at its Fashion Avenue, fast fashion brands like Zara and H&M, large supermarket, beauty services for men and women, flower and gift shops, sports and electronics stores and much more. It also features one of the world best aquarium (where you can swim with sharks), an ice rink and movie theater. Be prepared to get lost and spend much more time then you've initially planned. It also hosts a number of upscale restaurants worth a visit for both lunch and dinner: Gia (italian), Tulum (Mexican), Laduree (parisian macaroons, tea and coffee) just to name a few. Dubai Mall is a shopping, dining and entertainment experience on its own.
MALL OF EMIRATES is smaller, bit older and is more famous for its entertainment: ski and snowboard slopes (and lessons), penguin petting, rock climbing, zip lining, etc Most of locals prefer to shop at Mall of Emirates because it is less time consuming. SMALLER MALLS such as Marina mall and Souks (markets) will cover your essentials and may offer some locally produced goods and souvenirs. Recommended souvenirs from UAE include essential oils, carpets, lights and home decoration.
GET IN TOUCH AND PLAN A VACATION IN DUBAI UTILISING OUR HIGH CLASS SERVICES
If you would like to plan an excursion to Dubai whilst utilising our adult concierge services please:
USA Bookings line +1-702-329-7792