DUBAI: LIFESTYLE HIGHLIGHTS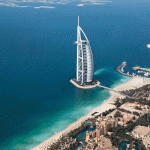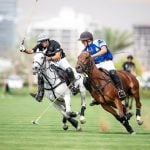 Dubai has recently become the Holy Grail destination for remote workers, financiers, influencers and anyone who wants to escape the European winter currently spiked by the pandemic and national lockdown.
Due to this, the Discreet Elite team thought it was appropriate to invest time into writing about the wonderful city of Dubai and why it's a fantastic location to visit & indulge yourself with the VIP company of the Discreet Elite ladies.
To those considering a long visit or a relocation to the sunny Emirates, here are lifestyle highlights that make Dubai one of the world's top destinations for adult entertainment and pleasure this 2021!
DUBAI WEATHER – STEAMINGLY BEAUTIFUL THROUGHOUT THE YEAR
Dry and sunny weather almost all year round, although heat is unbearable in summer (that is why locals choose this time of the year to travel out of the country). Though in spring, fall and winter Dubai is an amazing destination to escape European rain and cold.
SAFETY IN DUBAI – A WELL PROTECTED DESTINATION
Dubai is a very safe country with crime rates close to zero. It is not unusual to have your forgotten wallet returned safely. One can also wander around Dubai by night without fear of an attack or burglary. It's an extremely hospitable location for individuals and groups from any country.
On the other hand drinking and driving is surprisingly popular, and considering city's large roads and high speed traffic we would suggest tourists to be extra careful on the road.
COSMOPOLITAN DUBAI – CULTURALLY DIVERSE AND SOPHISTICATED
The city is home to one of the world's largest expats community. Locals occupy a modest 15% of the City's nationality composition. A Westerner can certainly relate to an indulgent (and endless) array of brunches, dinners, polo events, numerous sports gatherings and other activities arranged by and for fellow expats.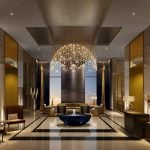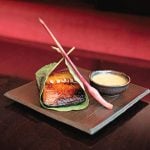 Responding to ever-growing demand and competitive market, Dubai hosts most of the international high-end restaurant chains such as Zuma, LPM, Nobu, Hakkasan, Nammos, Robertos, Bagatelle are just to name a few.
LIVING EXPENSES – A RICH CITY TO INDULGE THE WEALTHY
People wishing to live or stay in Dubai long term will find the expenses rival that of the city of London. This makes it a distinctly sublime choice for the influentially wealthy, and also exactly why we've got an excellent selection of exquisitely high class escorts who operate around Dubai. Visit our gallery to see the fantastic ladies currently working with us in Dubai and UAE.
HIGH CLASS ESCORT COMPANIONS – OUR COURTESANS AND PERFORMERS IN DUBAI
Dubai is a paradise for elegant high end escort companions that we represent. We can confidently say that Dubai currently offers the best global selection of visiting elite escorts. Our Dubai VIP escorts department includes top-notch models for dinner dates, parties and lovely GFE companionship experts.
We cater to all manner of discerning gentlemen within Dubai – The Discreet Elite agency offers the highest level of opportunity for clientele seeking the ultimate package when it comes to adult performances and elite call girls. Indeed, if you are searching for an all encompassing adventure within UAE – our service is unmatched when it comes to providing companion experiences.
DUBAI DELIVERIES – EVERYTHING AND ANYTHING TO YOUR DOOR STEP
Anything can be delivered to one's Dubai address. From forgotten items grocery shopping (which is also delivered for free!) milk, to a grand piano. You might say that deliveries are not a novelty and are also available in many European countries. Certainly, but here deliveries are free, faster and more efficient, unlike in the Western world. Additionally, many services are open till midnight without any lunch breaks (a nod to French) and days off.
The only unpleasant exception are the deliveries from abroad (mostly associated with Internet shopping from international sites). Be prepared for a long wait, and an additional import tax charge.
SERVICE AND STAFF ATTITUDE – UNMATCHED SERVICE QUALITY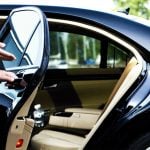 In England people are often paid to make an effort or at least pretend to show effort (We would rather not comment on it to avoid offense ). In Dubai consumers are demanding and market is very competitive. That and Middle-eastern customer-oriented mentality are the reasons why service in Dubai is to the highest standard. You will find companies and businesses willing to bend over backwards to meet your needs, much like the services provided at Discreet Elite!
Whether you come to a beauty salon, have a dinner in any restaurant from a high-end to a food court counter or just do your grocery shopping, staff will entirely be there at your service. You will see a dramatic difference in levels of service when compared with the Western world. Did you know that you groceries will be delivered by a shop boy to your house for free?
Many Westerners prefer living in hotel's service apartments towers (that is adequately affordable) and enjoy services of a 5 stars hotel daily (housekeeper, concierge, reception, spa, gym, and much more)
CONCLUSION
Dubai is the perfect stopping place for adult entertainment.
An exotic and vibrant, clean and safe, established yet international city. Culturally diverse, and incredibly endearing towards anyone seeking an exciting retreat.
Despite the reputation of an "expensive' city, Dubai is an overall good value for money as it provides with care-free and comfortable living that none of the Western capitals can provide for the same amount of money spent.
SOURCES – How we gathered information for this article
Most of the information in this article has been gathered by the escorts who work with Discreet Elite in Dubai. As we are a popular service within this city we've managed to learn a lot about lifestyles within Dubai through direct experience ourselves.
We have also used a couple of other articles as a reference for citations and to confirm our information:
We have also published an article regarding hotels, restaurants & shopping within Dubai for those of you who wish to fully take advantage of what Dubai has to offer. Please visit it if you're planning an extravagant excursion with one of our fantastic escort ladies – you will find some great ideas and information to help increase your options to indulge in the cities best opportunities.