NEW YORK MANHATTAN: HOW TO ELEVATE YOUR VISIT
"There is something in New York's air that makes sleep useless" ~ Simon Beauvoir.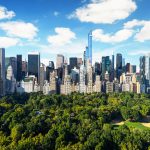 The city of lights that serves as a scene to our favourite movies, New York and especially its heart, Manhattan, are an attractive destination for business visitors and tourists alike (it hosts 15 mil of people yearly to be exact, according to statistics in 2018).
MANHATTAN ESCORTS – BOOK TIME WITH ONE OF OUR COMPANIONS
Are you planning an excursion through Manhattan with one of the VIP ladies from Discreet Elite? To fully enjoy the city that never sleeps, here is our checklist of must-dos as well as the best restaurants, bars and hotels recommendations hand picked by the Discreet Elite ladies.
NYC TO DO CHECKLIST – BE AN EXPLORER NOT A TOURIST
Attend an exhibition in MET. One of the worlds largest museums, The Metropolitan Museum of Arts hosts permanent and visiting exhibitions from mummified royalty of ancient times to avant-garde fashion couture.
Explore Central park like a pro. Take the subway to 72nd Street and Central Park West, go see Strawberry Fields, the Sheep Meadow, Cherry Hill, Bow Bridge, the Bethesda Fountain, the Naumburg Bandshell, the Loeb Boathouse, the Hans Christian Andersen Monument, the Conservatory Water's model boats and the Alice in Wonderland statue, all in a "New York hour." Must do: at the Lake at 72nd Street, rent a rowboat or take a gondola tour.
Indulge in designer shopping. Our picks: Bespoke (and limited ready-to-wear collection) suites by Duncan Quinn; World's headliners menswear dresser Paul Stuart; REI's outdoors apparel and equipment; Cadet for post-war military inspired looks, to find all leading designers in one place head to INA concept store.
Find a hidden speak easy bar. Pick and choose from our favourites below.
Go to see an erotic play. Either a Lower East Side theatrical performance or in a scandalous show in The Box, the notoriously naughty NYC nightclub.
"Whoever is born in New York is ill-equipped to deal with any other city: all other cities seem, at best, a mistake, and, at worst, a fraud. No other city is so spitefully incoherent."—James Baldwin, Writer
NYC SPEAK EASY – HIDDEN GEMS FOR A COCKTAIL WITH YOUR HIGH CLASS ESCORT
PEACHY'S
Despite the NO PICTURES NO FIGHTS neon sign, it is hard to resist snapping a picture of this "cool-kid" tavern with serious designer vibes, projected by Gucci tiger-print wall paper and candle lit flower arrangements.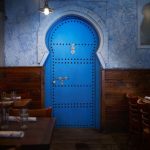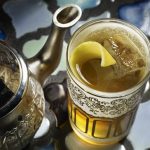 BLUE QUARTER
Middle Eastern-inspired bar with tea-based drinks and an entrance hidden behind an unlabelled door at the back of restaurant Local92 in East Village. Expect intimate lighting, exposed brick walls dotted with antique mirrors and pint-size cocktails.
DEAR IRVING
Staged as a scene from Midnight in Paris and completely lost in time, this Gramercy lounge is a nod to both a decadent lifestyle and (unexpectedly) to Back to the Future stage set. Elaborate cocktails serve as a part of baroque-boasting interior.
BEST NEW YORK RESTAURANTS – Business dinner or romantic date
A New York classic, this luxurious sea food restaurant is an excellent choice for a formal or business dinner. Exceptional tasting menu.
Introducing his guests to one-of-a-kind experience through Japanese cuisine, renown chef Masa offer no menu and a limited number of sits. No photos but exceptional quality of fresh fish and sea food, Omakase style.
For a dinner date with an elite escort companion head to Per Se, a romantic and exquisite Manhattan restaurant. Awarded with 3 Micheline stars, this restaurant by chef Thomas Keller offers an extravagant tasting menu.
HIGH CLASS ESCORT COMPANIONS – WORLD'S BEST ENTERTAINERS
New York is home to top global fashion and commercial models, actresses, TV presenters and other stunning career women. We proudly represent the creme de la creme of the New York high class escort companions: young, fresh, intelligent and delightful company. Most of our USA escorts are available to travel to NYC for a private party, a night out in town or an overnight.
USA MEMBERSHIPS
Our membership allows one to see all the models profiles including professional images and selfies as well as videos. celebrity department is accessible for members only. Apply for membership and get your own access to the worlds best escort companions.
OUR CONCIERGE SERVICE – BESPOKE ARRANGEMENTS
As the most elite high class agency, we indulge our clients with more than just escort bookings. Discreet Elite offers luxury Concierge services to its regular customers and members. We offer full concierge service : private parties, DJ, catering, helicopter, boat and private jet charters are to name a few. Take a proper look to some of our Concierge highlights and allow us to arrange the best leisure you deserve.
SOURCES –
To write this post we have sourced our information from several articles, as well as gathering information from the escort ladies we have operating within Manhattan and NYC: