GENTLEMAN'S BOOKING GUIDE
This Gentleman's booking guide outlines everything you need to know about booking an escort with Discreet Elite. It details what our agency has to offer as a VIP service – as well as semantical details such as payment. We also have a basic guide for regarding escort booking etiquette for first time bookers.
Dear Gentlemen,

Welcome to Discreet Elite, a high class international escort and companionship agency. We provide our customers with a world renowned top-notch service, personalized attention and bespoke matchmaking – to connect you with the finest escorts across the globe. ~ Clara
MAKE SURE YOU STATE THE FOLLOWING IN YOUR EVERY INQUIRY:

Date – Let us know what day you require one of our companions
Time – It helps if you have a preferable time for your arrangement
Duration – Minimum bookings are one hour upwards. Rates can be found on individual profiles.
Location – Where would you like to meet one of our models? Give us your outcall address or plan an incall by contacting us.
A model you have chosen or your preference (we can help you with this) – Please browse our local galleries and choose out which escorts suit your type or preference.
Budget – We set clear rates to help guide your decision. If you have extenuating circumstances or require a bespoke booking it helps to have your budget on hand.
MIND THE RATES – INDEPENDENTLY CHOSEN
Each of our elite escort companions commands her own rates, starting with £600/h and all the way to Celebrity dating packages. Please make sure you are aware of the amount. Rates could be found on model's personal profile.
ZERO FAKES POLICY
We understand how deceiving may fake images make one feel, and this is why you will find zero fakes on our website. To authenticate models we have included selfies and videos to every profile so you can appreciate the exact appearance of each lady. Bear in mind, some of the escorts we work with have requested we keep their videos and selfies in our members area.
MUTUAL TIME RESPECT
Matching top escort entertainers and celebrity companions with sophisticated customers we must be efficient and respectful to everyone's time. In a couple of words: we don't appreciate or tolerate flakiness and time-wasting from either party.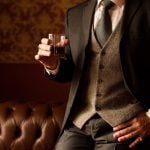 We have open profiles, profiles with cropped faces and fully covered profiles.
Open type is pretty much straight forward.
As for the cropped and closed profiles: we work with fashion models, actresses, tv presenters. Discretion is essential for them and that's why we make sure that only verified and serious customers have access to these profiles through membership.
*Open profiles bookings can be offered without membership but still require verification and/or a small deposit (read further in Non-Members section)
-access to over 150 models profiles
-access to Celebrity models category
(fashion catwalk models, actresses, TV presenters, centrefolds)
-each profile in members area includes pictures with open face, selfies and videos
–booking priority
-Incall bookings without additional screening
-discount on longer bookings
If you'd like to apply for membership (one-off £500 fee grants you lifetime membership) please follow this link https://discreet-elite.co/membership/
NON-MEMBERS
If you would like to expense our world-class service before becoming a member , it is certainly possible on the following terms:
1. You will be restricted to open profiles only.
2. As a welcoming gesture, after a gentle screening, feel free to choose 2-3 profiles and we will send you selfies and videos authenticating the profiles.
3. You will be required to make a small deposit for self authentication (especially if an incall is required)
Non Members please make your inquiries on our booking page : https://discreet-elite.co/booking/
MEANS OF PAYMENT
We accept various forms of payment. please make sure you have at least one immediate form of payment as international transfer may take over a week. Credit card payments clear in 7 working days and impose a 5% surcharge
Direct deposit to our UK and USA bank accounts
Revolut (USA and european most efficient payment app)
Venmo (USA popular payment app, good for amount below $3k)
Transferwise (global fast and easy way of payment, signing in is required)
Paysend (competitor of Transferwise, both may take some time, depend on a country or sender/receiver)
Credit card payment (5% surcharge and verification)
Kindly note:
We dont accept checks
Deposit can NOT be done in cash.
We do not work with Paypal (proven to be unreliable)
Remaining after deposit amount can be paid in cash
INVOICES
We offer discreet invoices. Contact us for this if needed.
CUSTOMER ACCOUNT
Many returning (especially overseas) customers enjoy an open account with us. They deposit a larger amount and then gradually spend it. It allows them to enjoy last minute bookings and to avoid the stress of same-day arrangements.
It is also proven to be useful for group, corporate and travel bookings.
Current statements are sent on request anytime.
RESCHEDULING AND CANCELLATION
As mentioned above we are all about efficiency and don't appreciate rescheduling or cancellations. However we understand that an emergency may happen. In this case please comply with our Rescheduling and Cancellation policy.
More on Rescheduling and Cancellation policy please read below right in Terms and Conditions.
Thank you for your time and patience!
We are delighted to assist you and can't wait to provide you with the best escort companionship service of your life.